How to Make Your New House Feel Like a Home
Are you getting ready to have your first housewarming party? It's a really fun way to celebrate your new home and get to know your neighbors. But before the party can start, you need to make your home feel more personal and inviting. Here are some steps that will help you do just that!
Painting Your Walls
Paint is one of the quickest and easiest ways to change the feeling of a room. If your walls are currently white or beige, consider painting them a different color. Something brighter and more inviting like yellow or light green can really make a difference. You could also paint an accent wall in a bolder color to create more visual interest. We provided a guide to painting like a pro.
If you have any blank walls, consider hanging some artwork or photos. This will help to make the space feel more personal and inviting. You could also hang a mirror to reflect light and make the room appear larger.
Brighten up your space with plants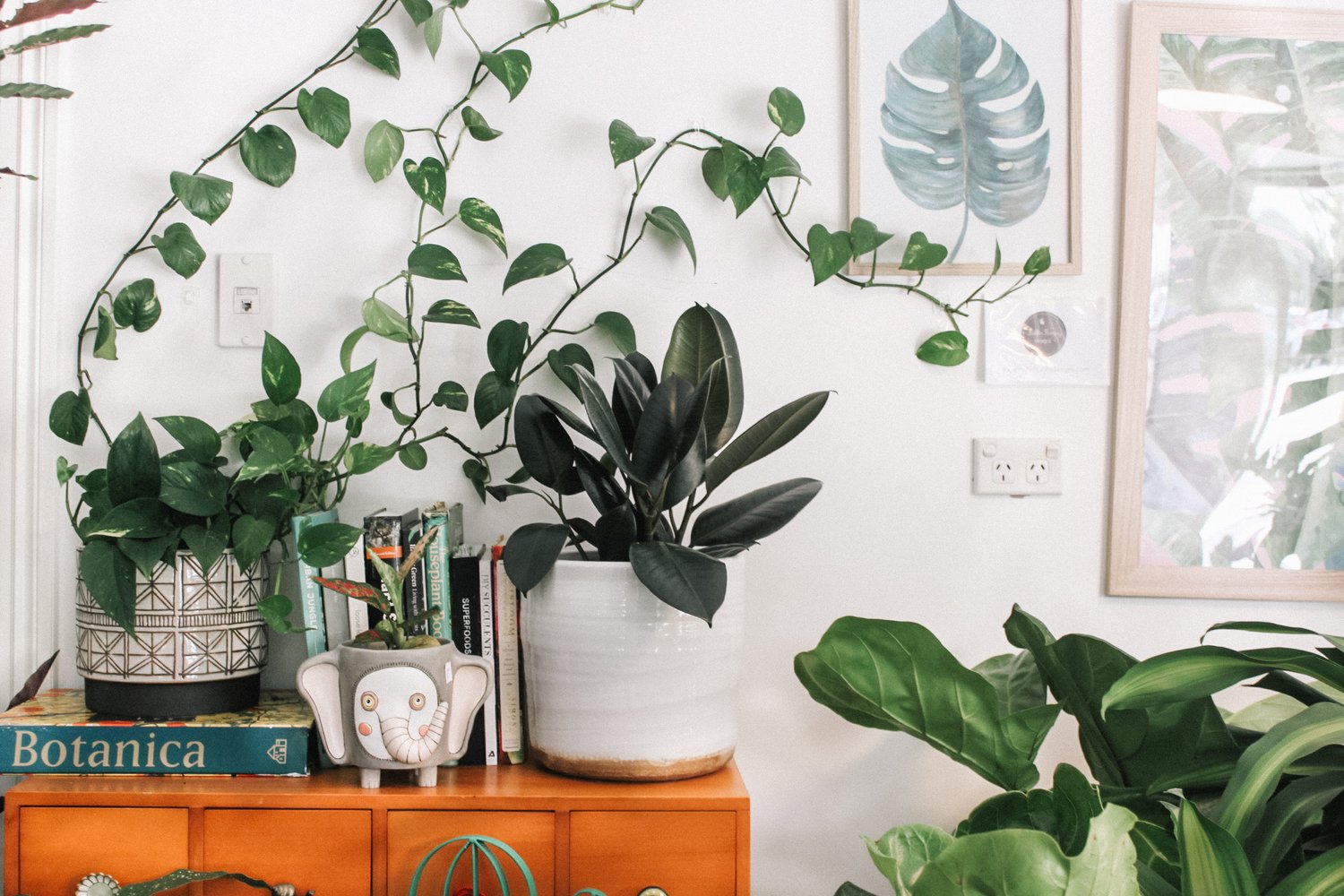 Another way to add personality to your home is with plants. Plants can brighten up any space and make it feel more alive. If you don't have a green thumb, consider fake plants or even just some simple greenery like succulents.
Do you have any old furniture that you're not using? Maybe it's time to get rid of it and replace it with something new. Adding some new furniture can really help to change the look and feel of a room.
Rugs can also help to make a space feel more personal and inviting. If your floors are currently bare, consider adding a rug or two. Rugs can add color, pattern, and texture to a room, which can really make a difference. Just be sure to choose rugs that are the right size for the space. You don't want them to be too small or too big.
Lighting
Lighting can really make a difference in the feel of a space. If your home is currently feeling a little bit dark and dreary, consider adding some additional lighting fixtures. This could be something as simple as adding a lamp to an empty corner or hanging some fairy lights around the window. You could also try changing out your light bulbs for something brighter. Just a few small changes can really make a big difference!
Spruce up your space with decor
Finally, don't forget the little things. Things like pillows, throws, and candles can really help to make a space feel cozier and inviting. These items can also add some color and pattern to a room. So, if your home is currently feeling a little bland, consider adding some of these items to help brighten things up.
These are just a few ideas to help you make your new home feel more personal and inviting before your housewarming party. Just remember to have fun with it and make it your own! Guests will be sure to appreciate all of the efforts you've put into making your home feel like their own little oasis.
What are some other ideas you have for making a new home feel more personal and inviting? Share them in the comments below!
Happy decorating!
Protect your biggest investment with a home inspection from HOMESHAPE Inspections.
A home is the most important purchase most people make in their lifetime, so it's crucial to know everything about the property before you buy it. Our home inspections will teach you about your house – what shape it's in, what needs repairs, and how to maintain it properly.
You'll receive a comprehensive report detailing every issue we found with the property, along with photos of any damage or problems. This information will help you make an informed decision about whether or not to buy the house. And if you do decide to buy it, our reports can also be used as a bargaining tool to get the price lowered.
Schedule a home inspection today on our website!
https://d2mejsoa8tvo2o.cloudfront.net/wp-content/uploads/sites/80/2022/09/26182334/How-to-Make-Your-New-House-Feel-Like-a-Home-.jpeg
844
1500
Spectora
https://d2mejsoa8tvo2o.cloudfront.net/wp-content/uploads/sites/80/2022/09/27224920/HOMESHAPE-Inspections-new-logo-e1662777555884.png
Spectora
2022-09-26 18:32:36
2022-09-29 20:46:40
How to Make Your New House Feel Like a Home